Paul's Current Sewing Machines, by Age
These image links are ordered by the age of the machine, and only include machines that I still own. A separate pictorial index includes all the machines I've ever owned. The main blog page is kept in the order the machines joined my collection (and also has other sewing machine related entries).
Click an image to see its blog entry, and more pictures.
c.1860 Charles Raymond
c.1861 Charles Raymond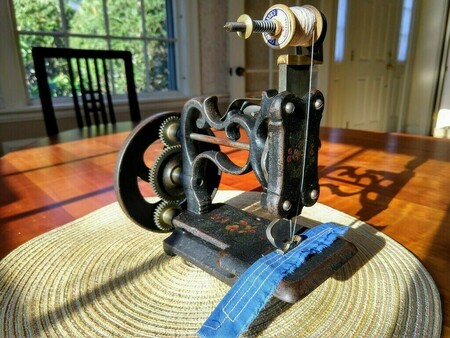 c.1864 Willcox & Gibbs w/ glass tension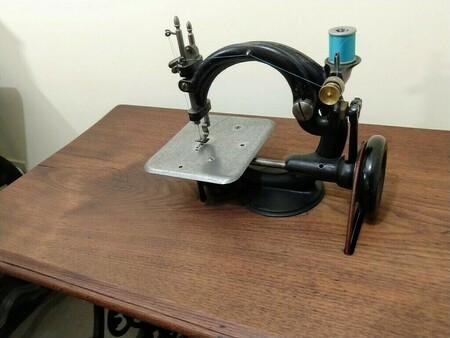 1866 Grover & Baker chain stitcher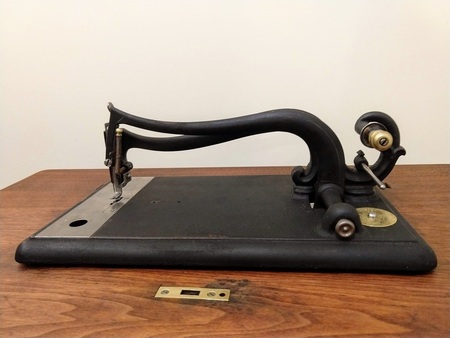 c.1870 Gold Medal "Common Sense" Sewing Machine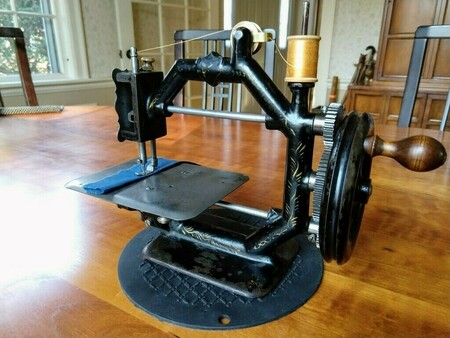 c.1870 Little Wanzer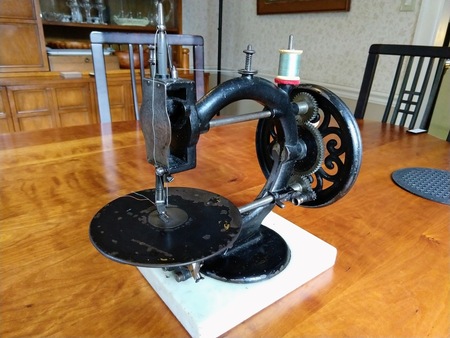 c.1871 American Button-Hole, Overseaming & Sewing Machine Co. w/ overseamer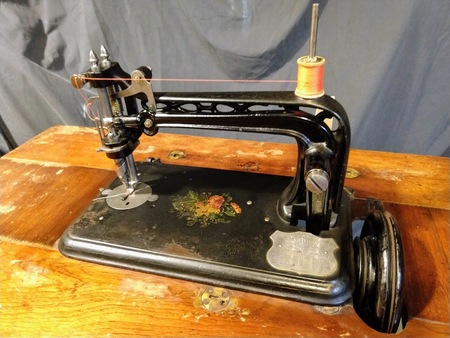 1872 Wheeler & Wilson No.3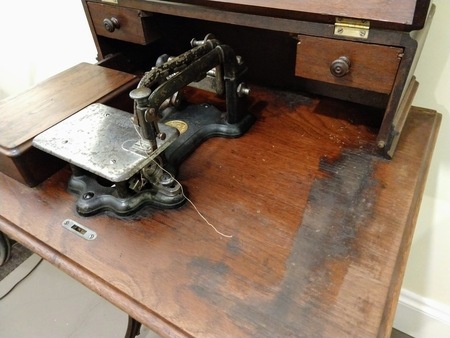 c.1872 American Button-Hole, Overseaming & Sewing Machine Co. Model 'M'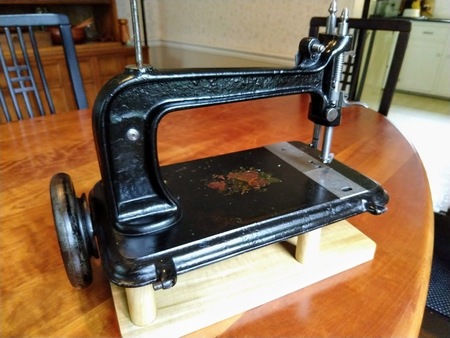 c.1874 Johnson, Clark & Co. Home Shuttle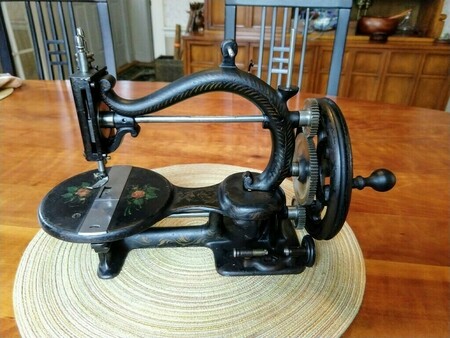 1875 Willcox & Gibbs Automatic Silent Sewing Machine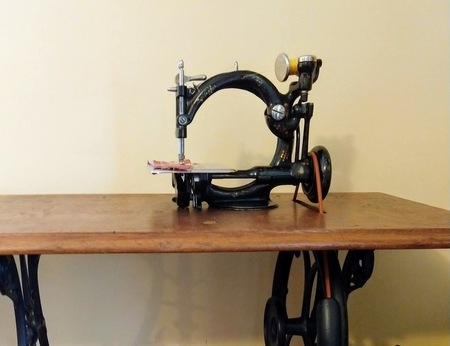 1877 Davis Low Arm Vertical Feed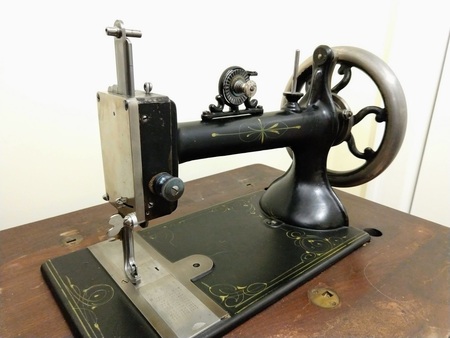 c.1880 Royal St. John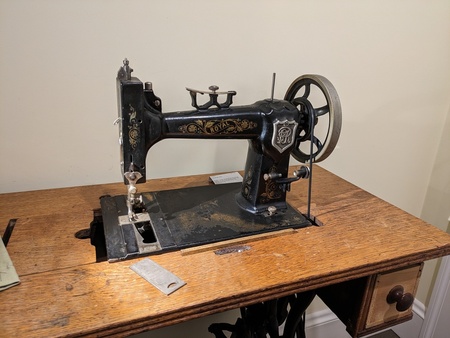 c.1880 Wheeler and Wilson No.8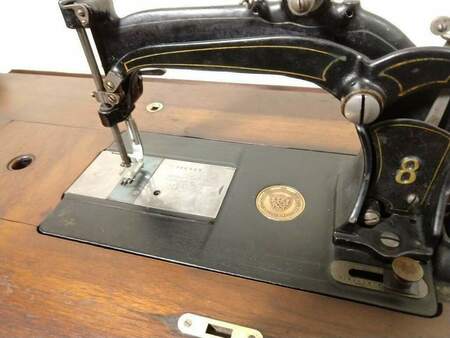 1886 Singer Model 12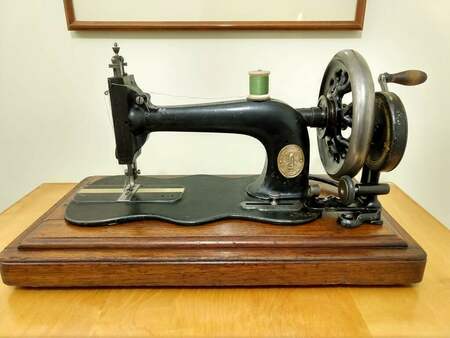 c.1886 Jones Hand Machine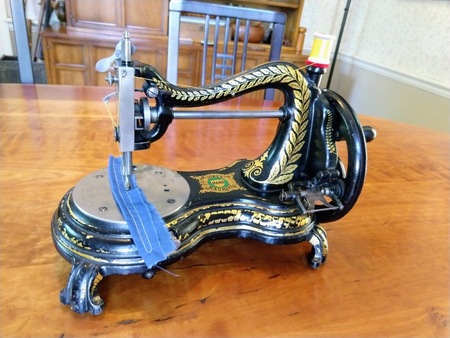 1887 Singer Automatic Chain Stitch Sewing Machine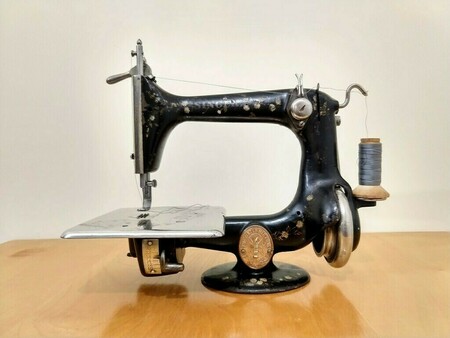 1888 Singer VS3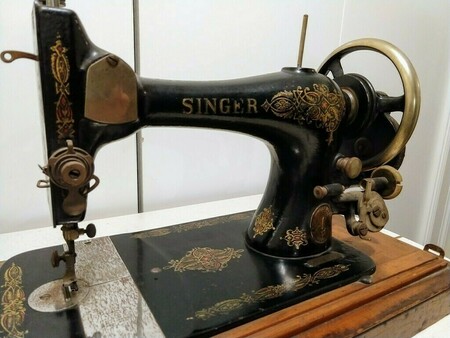 c.1889 Wheeler and Wilson No.9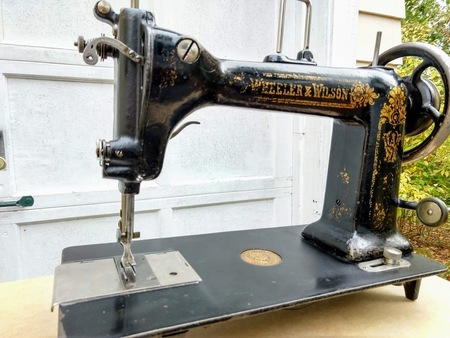 c.1893 Atlas model 'A' / Bremer and Bruckmann "Brunonia"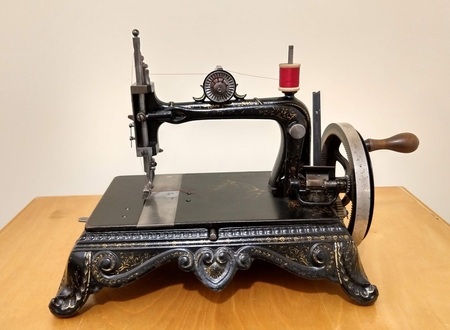 c.1895 Hengstenberg "Robina"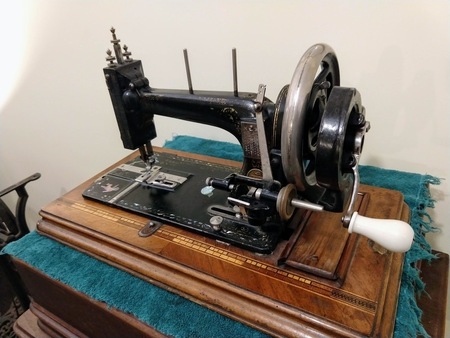 c.1905 Jacoby "Eclipse" Fur Sewing Machine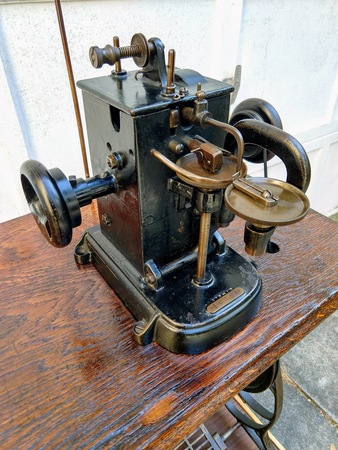 1906 New Home "New Ideal"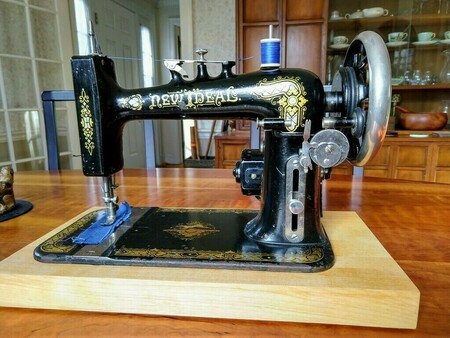 1906 New Home "New National"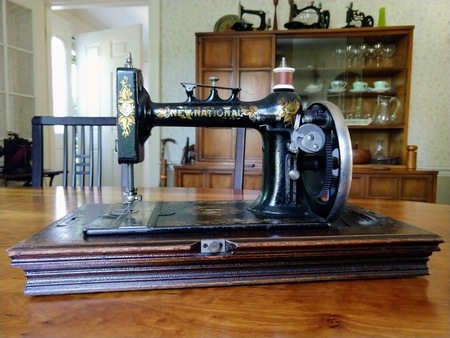 1914 Willcox & Gibbs Automatic Silent Sewing Machine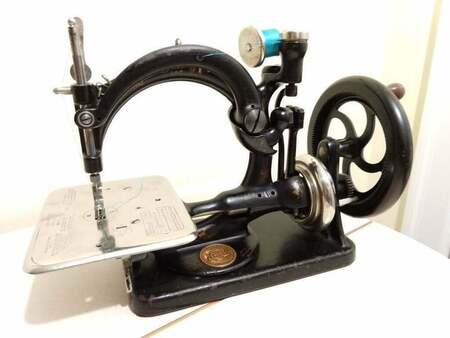 1916 New White Peerless "Excelsior"
1916 Singer 29-4 Leather Patcher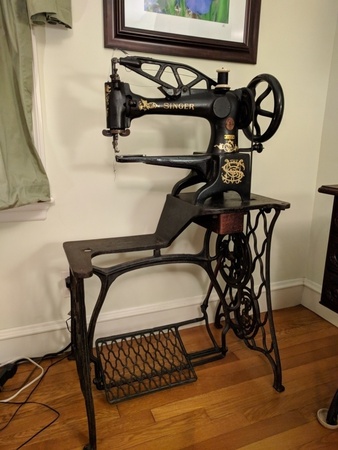 1918 New Home "New Avon"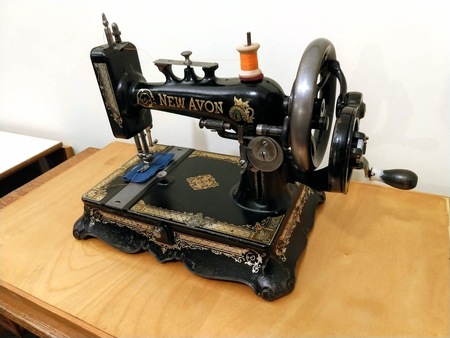 c.1918 Western Electric No.2 Portable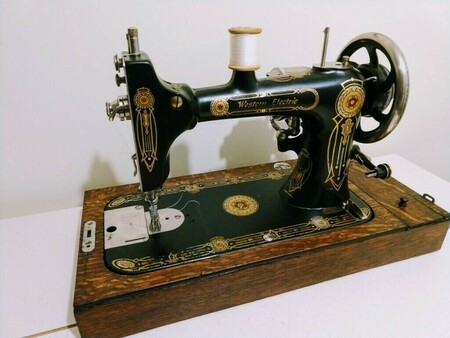 1920 Singer 127-3
1921 Singer Model 15-30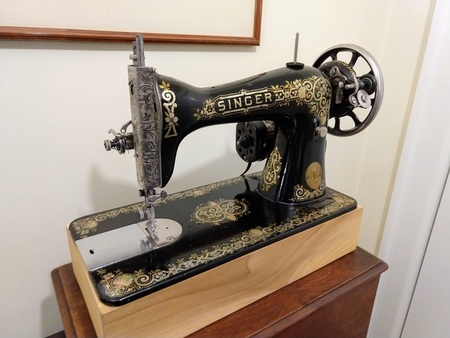 c.1922 Ideal Sewing Machine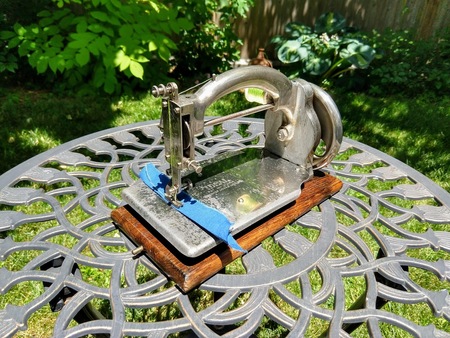 1925 Singer Model 128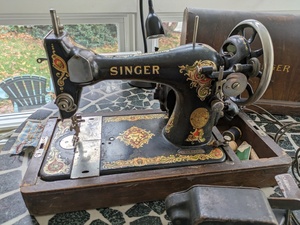 1926-1950 Singer Model 20 Toy Chain Stitcher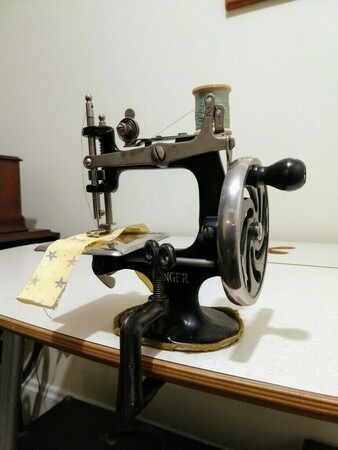 1931 Singer Model 101
1937 Singer Model 201-2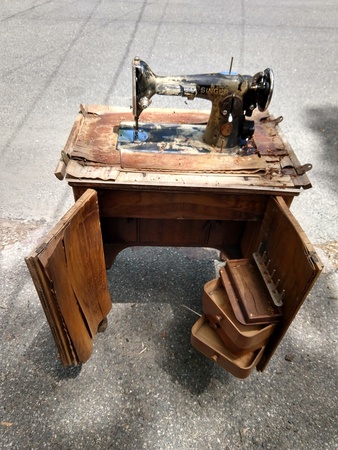 1937 Willcox & Gibbs Automatic Silent Sewing Machine, with electric cabinet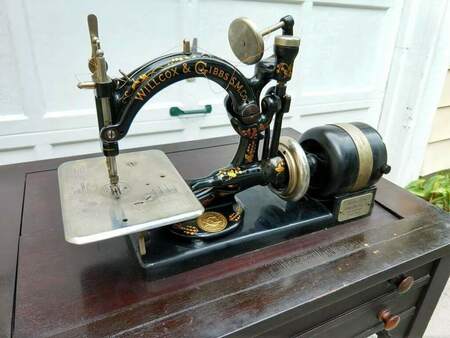 1947 Singer Featherweight Model 221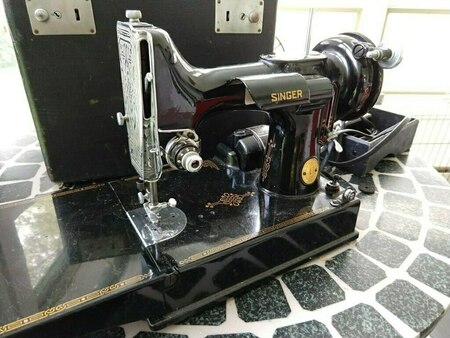 1947 Singer Model 201-2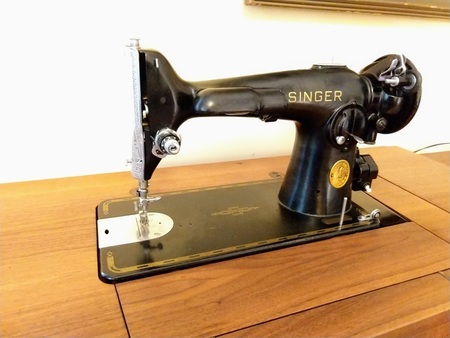 1953 Necchi BU Nova